The ProvenExpert API – Why should my shop use ProvenExpert?
What is an API, how can I integrate it and what can it do for me? Our quick introduction gives you all the answers.
In this article, we'll present to you our API (Application programming interface). An API is a common tool for sharing data between online services or mobile applications. ProvenExpert also uses this interface. The following introduction is geared towards product managers and developers and shows how you can incorporate the API.
What can the API do?
The API offers the possibility to share data between ProvenExpert and another application, for example your online shop or customer administration. With programs, you can use automated functions that you would normally only be able to access through the portal in a browser. The first function we'll present is how to create an invitation link to a survey in the API.
What can the API be used for?
The survey links that can be created with the API can for example be integrated into the ordering process for an online shop. With this, you can get direct feedback from customers who have just bought a product by placing the invitation link in the confirmation email. By using the link, the customer's review will automatically appear as verified, which makes it easier for your customers to enter their feedback. Our privacy policy also applies to API use. This means that the details that you enter, like email address and name will only be used to invite the user.
Using the API
To access the API, you require an API key. You can create this on the respective site, which can be found at the bottom of the settings page. If necessary, a new key can be created at any time. You can access the API with your API username and key, which can be found on the Personalised survey links (API) page.
Which information do you need?
The fields email and code are required fields. Email is the customer's email address and code is the access code for survey that you can find on the survey site.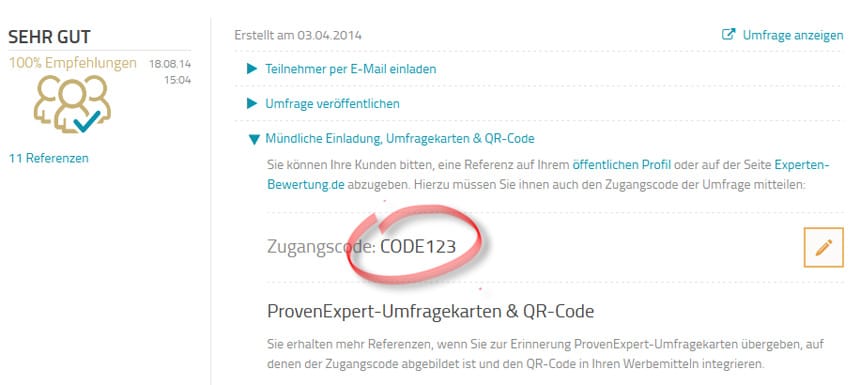 Optionally, you can include the fields firstname, lastname, name and relation . When the review is entered, these will then will be automatically entered into the corresponding form fields. The name will additionally be displayed in the list of invitations on the survey site.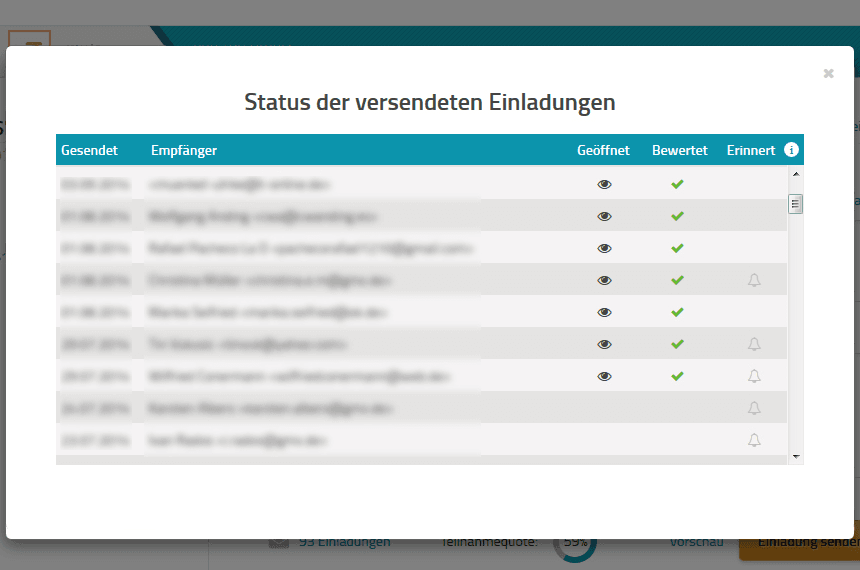 Development and wishes
In the future, we will add further useful functions in the API. If you have any questions on the topic or you would like to see specific functions, send us an email. We're looking forward to your feedback!
Here you'll find a compact summary of the ProvenExpert API as a PDF file.
Want to take control over your reputation? Manage your reviews with ease on ProvenExpert now.