Fink & Partner Gebäudereinigung
Gebäudereinigung,Glasreinigung,Büroreinigung,Fensterreinigung,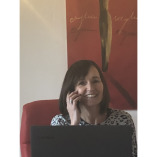 Die in Overath ansässige Gebäudereinigung Fink & Partner (Fink Clean) steht seit über 20 Jahren für anstandslos gepflegte Wohn- und Geschäftsobjekte sowie eine kompetente Betreuung rund um Sauberkeit und Hygiene. Alle Reinigungsaufträge werden
...
Contact information
Fink & Partner Gebäudereinigung
Ferrenberg 7
Germany
Directions
Contact person
Frau Hrin,Herr Zunk,
In order to add reviews from other sources, you must be using at least the
BASIC plan
.
*
All reviews are the subjective opinions of those who compose and submit them. | The profile owner is responsible for the contents of this page
| Only the reviews published by the profile owner in the last 24 hours are displayed | Profile active since 01/21/2020 |
Last update: 02/23/2021
|
Report profile