Claudio Acquasanta Personal Training
Personal Trainer, Sporttherapeut, Athletiktrainer, Sportlehrer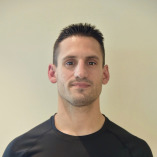 Willkommen,
ich bin seit 2018 Personal Trainer im Premium-Fitnessstudio ELEMENTS Fitness & Wellness am Eschenheimer Turm. Nach meinem Grundstudium an der TU Darmstadt und meinen Hauptstudium der Sportwissenschaft an der Uni Mainz mit dem
...
Contact information
Claudio Acquasanta Personal Training
Bleichstraße 57
Germany
Directions
Contact person
Claudio Acquasanta
In order to add reviews from other sources, you must be using at least the
BASIC plan
.
*
All reviews are the subjective opinions of those who compose and submit them. | The profile owner is responsible for the contents of this page
| Only the reviews published by the profile owner in the last 24 hours are displayed | Profile active since 12/30/2018 |
Last update: 09/19/2019
|
Report profile