Praxis für ganzheitliche Ernährung
Ernährungsberatung, gesunde Abnahme, Metabolic Balance, Gewichtsverlust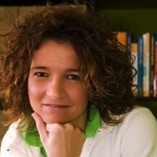 SAUER macht nicht nur lustig sondern auch GESUND ...eine ganzheitliche stoffwechselaktivierende und entschlackende bzw. entgiftende Ernährungsumstellung nach Maß an.
...
Contact information
Praxis für ganzheitliche Ernährung
Obere Marktstraße 13-15
Germany
Directions
Contact person
Ute Sauer
In order to add reviews from other sources, you must be using at least the
BASIC plan
.
*
All reviews are the subjective opinions of those who compose and submit them. | The profile owner is responsible for the contents of this page
| Only the reviews published by the profile owner in the last 24 hours are displayed | Profile active since 12/08/2015 |
Last update: 12/22/2015
|
Report profile