The Dallas Photographers
Aerial Real Estate photography, drone, dfw metroplex, dallas, tx,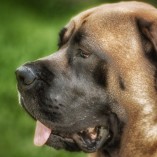 I help clients solve their photographic needs. I help realtors sell their listings faster. I help companies get the perfect head shots of their employees for their website or business cards or badges. I help clients remove one more item off their
...
Contact information
The Dallas Photographers
4147 Commerce St., #2
United States of America
Directions
Contact person
Eric Scott
In order to add reviews from other sources, you must be using at least the
BASIC plan
.
*
All reviews are the subjective opinions of those who compose and submit them. | The profile owner is responsible for the contents of this page
| Only the reviews published by the profile owner in the last 24 hours are displayed | Profile active since 02/22/2018 |
Last update: 05/17/2020
|
Report profile