Personal Training - Fit For Whatever
Personal Training in Erding, Ernährungsberatung, Fit sein für was auch immer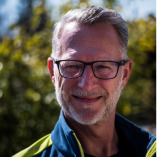 Ich interessiere mich sehr für das erfolgreiche Konzept des Functional Training. Mein Interesse am Menschen und dessen Ziele stehen bei mir im Focus. Mit dieser etwas andere Art des Trainings konnte ich meist die Ziele meiner Klienten erreichen.
...
Contact information
Personal Training - Fit For Whatever
Althamer Str. 5a
Germany
Directions
Contact person
Fidi Untermoser
In order to add reviews from other sources, you must be using at least the
BASIC plan
.
*
All reviews are the subjective opinions of those who compose and submit them. | The profile owner is responsible for the contents of this page
| Only the reviews published by the profile owner in the last 24 hours are displayed | Profile active since 05/10/2015 |
Last update: 05/12/2020
|
Report profile